Learning to Manage my Money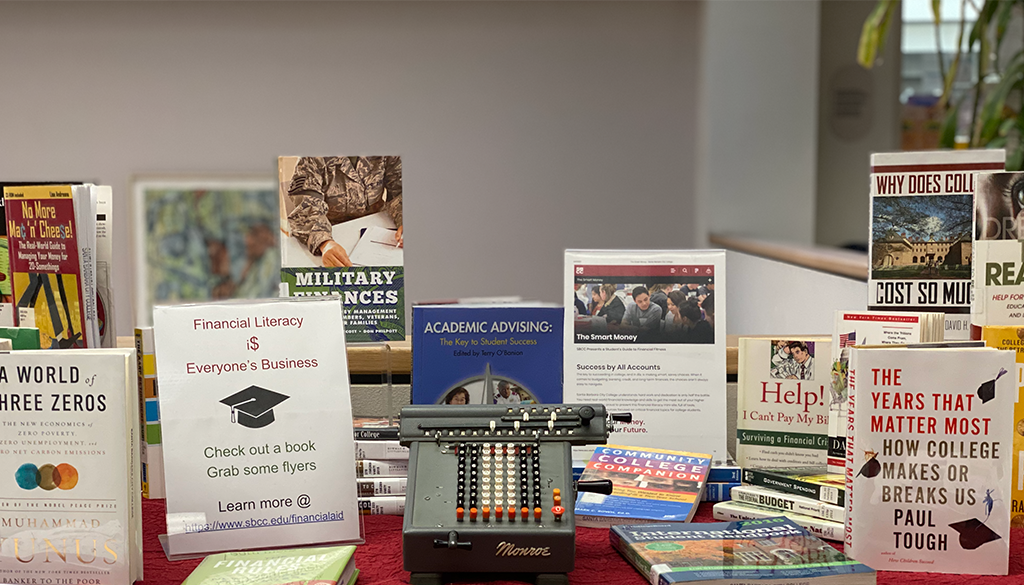 February 19, 2020
Learning to Manage my Money
After several years attending community college, I was ready to transfer to the University of California. For community college, I lived on the cheap by staying in a family home, paying $7/unit for classes, and working for my expenses. I didn't need to think much about money until I transferred. Upon transferring, all of a sudden the cost of tuition, rent, and textbooks increased. I took a new part time job and borrowed money to meet all the needs. It was also about this time I got my first credit card. I didn't really know what I was doing financially, aside from living month to month. A solid financial literacy workshop or class would have helped me a lot. Fortunately, these are options we have available for students at SBCC, such as Financial Literacy classes.
And so, dear reader, money is probably on your mind. Maybe even a lot of the time. We all know that as a student your priority should be attending class, completing assignments, and having ample time to study in a supportive environment. But the money!? Will I have enough for rent? Will I be able to eat today? Do I need to find a new job, or find a job? Am I borrowing too much money?
As you likely know, money matters have the tendency to bring stress and anxiety. But you can improve your wellbeing through a better understanding of budgets, credit cards, college loans, and emergency funds. And to see the relationships between earning, spending, borrowing, and saving. And not least of all there are taxes. Through this understanding, you will increase your capacity to plan and minimize debt.
The librarians at Luria Library have put together a great resource on Financial Literacy with my information to engage with better planning. Not only does it include practical tips, it also offers direction for food, clothing and textbook needs. We may not be able to teach you about financial literacy, but we can definitely point you in the right direction. The Financial Aid office is also a great resource. They put together a web page called The Smart Money. Check it out! And the Federal Trade Commission covers budget, credit, paying off debt, buying a car and identity theft in the document Preparing for your Future.
If you want something a bit more complete, we have the following books available for checkout.
Check out our full display of materials and resources just as you enter the library and to the right. Some of the books mentioned above may be on the display, so just help yourself.